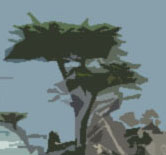 |Home|

|Bookstore Inventory|

|Bookselling Ebook|

|Audiobooks|

|Book Search Service|

|Magazine Subscriptions|

|Posters|

|About Us|






|About Us|
We are an independent online bookseller specializing in like new, used and rare titles. We also provide information and services related to magazine, poster, book searching, ebooks and screenplays.

Bodhi Booksellers
Seattle, WA
Store@BodhiBooksellers.com

- View our Amazon.com Seller Feedback

- View our Ebay Seller Feedback




Ordering Information:
- When you buy a like new, used or rare item from us, it is paid securely online through Amazon.com Marketplace which accepts Visa, MasterCard, Discover, American Express and other methods.

- When you finish your order through Amazon.com, they send you an e-mail message acknowledging receipt of your order and payment. Your contract to purchase an item will not be complete until we send you an e-mail notifying you that the item has been shipped.

- Shipping & Handling prices are outlined in detail at Amazon.com Marketplace.

- All items are well packed and will be shipped out immediately by Bodhi Booksellers once the payment is recieved.

- Bodhi Booksellers Return Policy: All discount sales are final. Within 30 days of delivery, you may return new, unopened merchandise in its original condition. Exceptions and restrictions may apply.