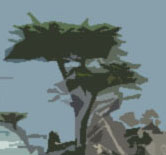 |Home|

|Bookstore Inventory|

|Bookselling Ebook|

|Audiobooks|

|Book Search Service|

|Magazine Subscriptions|

|Posters|

|About Us|






|Online Bookselling Ebook|





Online Bookselling Ebook

Formats: Text/PDF/MS Excel
Buy For $19.95!




We are now offering this newly released Ebook that outlines everything you need to know about using Amazon.com Marketplace to start your own online used bookselling business.

It includes information on buying, pricing, online accounts, software, describing and selling with many great tips & tricks along the way.



How To Start Your Own Online Used Bookselling Business:

Table of Contents:

1. Introduction

2. Buying Inventory
2.1 The Best Buying Approach. How Much To Spend. Condition. Inventory.
2.2 How to Identify and Determine Worth.
2.2.1 Using ISBN Numbers
2.2.2 Using Amazon.com. Ranking, Condition & Pricing
2.2.3 Using ScoutPal
2.2.4 Scanning
2.2.5 Books Without ISBN Numbers
2.3 Where To Get Your Books
2.4 Books to Avoid When Selling Online
2.5 Books to Buy When Selling Online

3. Selling
3.1 Step By Step Instructions For Online Selling On Amazon.com Today
3.1.1 Amazon.com Accounts
3.1.2 Searching
3.1.3 Selecting A Category
3.1.4 Description & Condition
3.1.5 Pricing
3.2 Maximizing Inventory
3.2.1 What if A Book Is Not On Amazon.com?
3.3 When The Item Sells
3.3.1 Shipping
3.4 Relisting
3.5 Feedback
3.6 Your Marketplace Seller Account

4. General

* Tips & Tricks





Online Bookselling Ebook

Formats: Text/PDF/MS Excel
Buy For $19.95!